Who We Are?
Business Helper is a professional platform for sharing business knowledge and promoting financial literacy. Here we will provide you with only interesting and useful content, which you will like very much. We're dedicated to providing you the best of education and helping services with a focus on business, entrepreneurship, industry, and skills.  We're working to turn our passion for business education and skills into a booming online website. We hope you enjoy our knowledge platform as much as we enjoy offering it to you.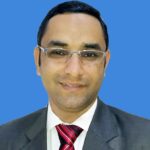 Business Coach || Writer || Content Creator
Mr. Adil Abbasi is a member of ICMA Pakistan. He has over 15 years of experience in various sectors. He frequenly writes about entrepreneurship, business management, and skills development. Mr. Abbasi is the founder of this knowledge platform. He can be followed on his social accounts.
Expert Taxation || Writer || Author
Ms. Huma Humayun is the member of Pakistan Institute of Public Finance Accountants. She is also pursuing her studies to be a Chartered Accountant and aspires to be a successful entrepreneur as a consultant. She frequently writes about entrepreneurship, personal development, and taxation.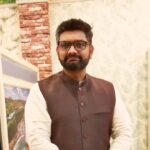 Tech Enthusiastic || Blogger || Developer
Mr. Humayun is a tech enthusiast who follows the news, identifies trends, and writes gadget reviews. He conveys complex ideas in simple terms and writes precisely to draw attention to really important and interesting tech updates. He is a WordPress developer and also apsires to be an SEO expert.