Requirements
Understanding of Basic Accounting Rules and Principles.
Intermediate or A Levels (Minimum).
Laptop or Desktop with Internet Connection.
Features
Hands on practical training.
Training Provider: Member of professional accounting body (ICMA Pakistan).
Individual and group attention, follow-up, and guidance.
Assignments, quizzes, and assessment.
Issuance of training certificate.
Guide to Freelancing and Creation of Gig on Fiverr
Target audiences
Young talent mainly from accounting background.
Do you want to learn how to use QuickBooks Online? If yes, you are at the right place!
QuickBooks is the world's most popular accounting software, used by millions of businesses of all sizes. If you're interested in learning how to use QuickBooks, our online training program is perfect for you. This training program is designed to teach you everything you need to know to become a successful QuickBooks online accountant.
QuickBooks Online is a cloud-based Accounting Software that tracks every expense incurred and amount earned by the firm. It is one of the most widely used Accounting Applications in the world, and for good reasons. QuickBooks Online is incredibly user-friendly and adapts to any business needs as you go. The software entirely automates the process of bookkeeping and facilitates data entry, accounting, and reporting. (Registration Form)
We are offering 4 weeks of hands-on practical training in QuickBooks Online Accounting to young talents mainly from accounting background. We have this course available that is perfect for anyone with basic knowledge of accounting, and we'll provide all of the resources and support that you need to take the course and succeed.
The course will follow a guide to freelancing and a practical gig creation process on Fiverr. (Register)
WHY QUICKBOOKS?
Compatible with major cloud storage services like Dropbox and Google Drive so you can access your data from anywhere.
Integrates with various software programs to make working with your data more efficient.
Offers a great user interface that is easy to navigate and use.
Reliable and secure, making it ideal for firms that need to keep meticulous records of their transactions.
Has wide scope in Freelancing.
QUICKBOOKS ONLINE – TRAINING OUTCOMES
To enable trainees to set up QuickBooks Online Accounting Application.
To enable trainees to perform manual accounting functions digitally and automatically.
To enable trainees to generate accounting and analytical reports for improved decision-making.
To enable trainees to prepare Computerized Financial Statements.
QUICKBOOKS ACCOUNTING – TRAINING DETAILS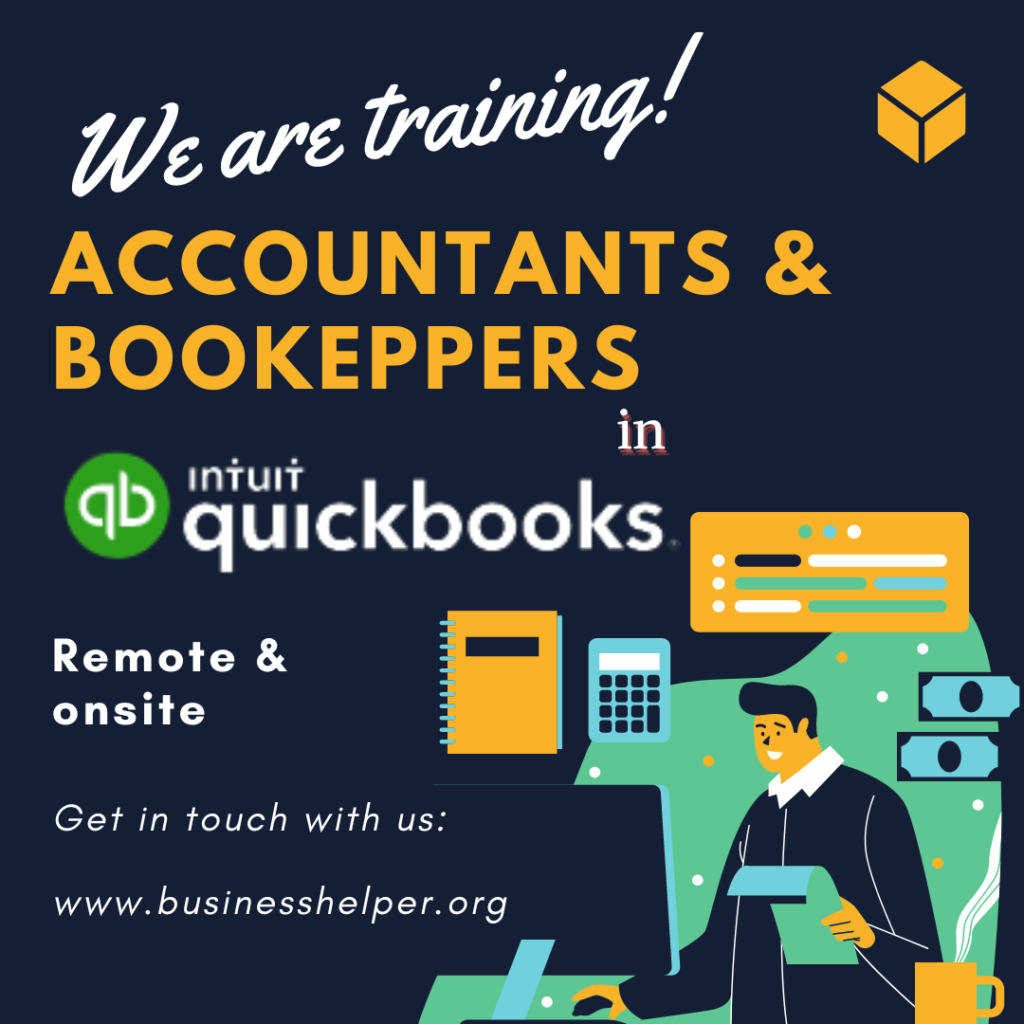 START DATE: Will be communicated later
DURATION: 4 Weeks
CLASS DAYS: Wednesday | Thursday
CLASS TIMING: 3:00 PM to 4:30 PM (PKT)
TRAINING HOURS: 12 hours
DELIVERY: Online Google Meet
METHODOLOGY: Practical Demo | Exercises | Quizzes | Assessments
ADDITIONAL FEATURE: Guide to Freelancing | Creating a Gig on Fiverr
---
After taking this course you will be able to perform all manual accounting functions in Quickbooks application.
Yes. Computerized accounting especially Quickbooks accounting is widely implemented across industries. This training will enhance your job prospects.
Quickbooks is an application used worldwide by medium to large-size businesses. This skill has a wide potential in the freelancing field.
Yes including a practical guide on how to create a gig on Fiverr.